EMIN TAGIEV – DIRECTOR
After graduating as Dux of the music school for gifted and talented children in Baku, USSR, Emin Tagiev completed a Masters Degree in Teaching and Violin Performance at the Azerbaijan State Conservatorium of Music.  Whilst is Russia, he co-authored  books on violin teaching methods with his father, Professor Murad Tagiev, who held the position of Head of Strings at the Azerbaijan State Conservatorium of Music.
Emin Tagiev was very fortunate to have studied under the great names in violin at the time, including Professor Leonid Kogan and Professor Kravchenko at the Moscow Conservatorium of Music.  Upon completion of his studies, Emin Tagiev became a member of the Azerbaijan Chamber Orchestra and then the world renowned Israeli Chamber Orchestra and the Israeli Violin Ensemble.
Emin Tagiev has always been involved in teaching, especially children, and when he was invited to Australia in 1995 to improve the curriculum and teaching methods used by the Stoliarsky School of Music in Brisbane, he was delighted to accept the position.  Since that time he has achieved a formidable reputation as a brilliant violin teacher, coaching many students to achieve beyond their expectations, with a significant number of past students continuing their tertiary studies in prestigious music establishments around the world.
Emin's  Teaching experience is wide,  profound and unique. His teaching style is distinguished  and highly regarded by professional musician  in  Russia, Israel, USA, Germany, Finland, Estonia, Australia.  Emin continues to work in the proven Russian methods of teaching . Although, he keeps being open minded and worked in collaboration with the world finest violin Teachers to assist his students to achieve their full potential. Among them,
Professor Andrievsky / Royal Academy of Music , London
Ilya Konovalov/ Concertmaster of Israli Philarmonic Orchestra
Professor Sassmannshaus/Cincinnati University, USA
Professor  Sluzki /Peabody Institute of Music, Baltimore, USA
Professor Alice Waten/ Sydney, Australia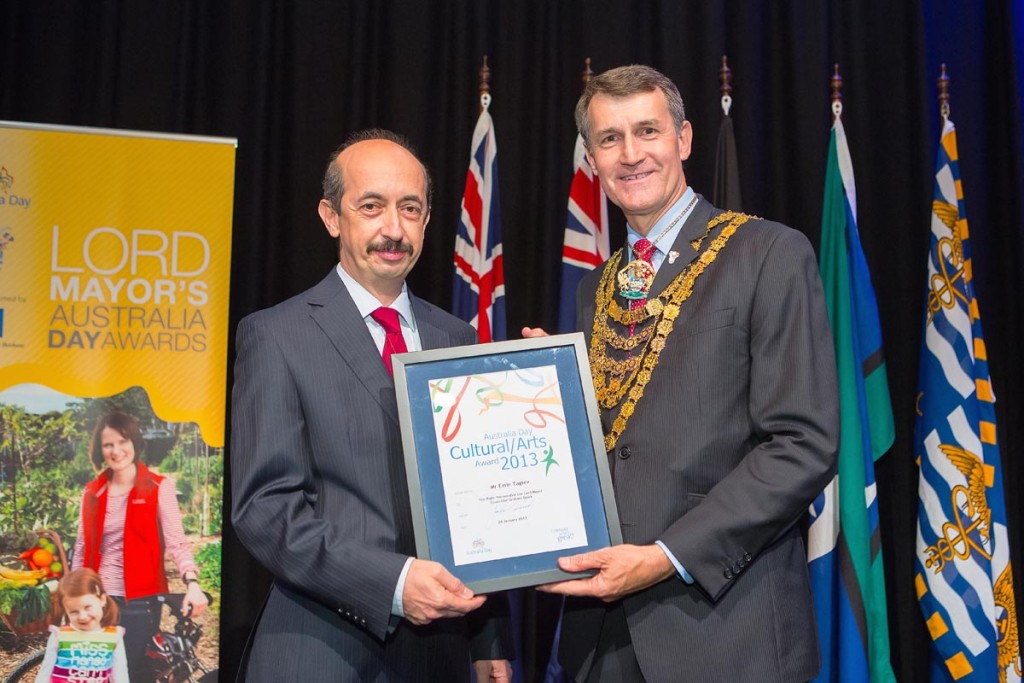 Emin receives Australia Day Cultural/Arts Award from Lord Mayor Graham Quirk.